Enjoy FREE Delivery for orders over R480. Please note that delivery times may be slightly delayed at the moment due to a high volume of orders 😔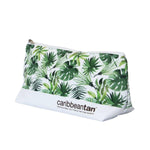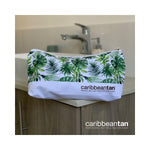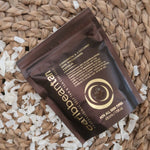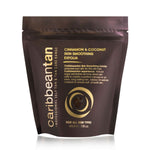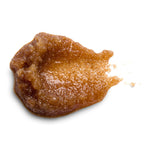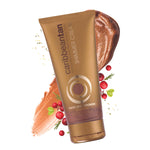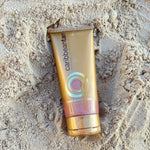 Caribbeantan Vanity Bag Bundle including Shimmer & Exfolia
Regular Price

R 231.00

Sale Price

R 231.00

Regular Price

R 331.00

Unit Price

per
Tax included.
Shipping
calculated at checkout.
Purchase the bundle and save:
You pay R231!  SAVE R100!
You get: 
1x Caribbeantan Collectors Vanity Bag
1 x Caribbeantan Exfolia
1 x Shimmer Cream
____________________________________________________________________________________________
Spoil yourself with Caribbeantan's limited edition Collectors Bag. 

Perfect for all your Caribbeantan and personal essentials.
Tinted Body Bronzer Shimmer Cream - Wash off
Every woman should have one of these in her cosmetic drawer!  
This velvety smooth Shimmer Cream enhances and illuminates your self tan, creating a beautiful glow. 
Of course its not only to be worn with a self tan.  Wear the shimmer on its own to deepen your natural skin colour and add glow. 
With just the right amount of micro-sparkles, this Shimmer Cream, formulated with Cranberry seed extract known to be rich in antioxidants and vitamins A, C, E and K and natural fatty acids to help improve skin elasticity and boost collagen production thereby assisting with the skins elasticity and wrinkling is the perfect accompaniment for a night out.  Or, you can just put it on to feel EXTRA.  The added Vitamin E has the capability to increase moisture on the skin.  
So, your skin will look amazing and you will be giving it the extra nourishment it needs.  Apply instead of the Body Butter to keep your skin moisturized and extend the life of your tan. 
Tip
Apply the Shimmer Cream with a Tanning Mitt to avoid stained hands.
Will wash off after first shower.
Skin Smoothing Exfolia - Pre-Tan Prep
So you want a flawless golden tan?  
One of the most important steps in your self tan application is to exfoliate beforehand.
Our delectable smelling exfolia will remove dead skin cells so that you are left with a silky-smooth canvas, ready for a self-tan application.
The natural sugar exfoliators are sure to give your skin a good buff and jojoba oil will restore moisture to your skin. (great to use even when you are not planning a self-tan application).
Infused with rosemary leaf extract which is known to be rich in calcium, magnesium, iron, manganese, potassium, zinc, vitamin B1, vitamin B3 and Vitamin C.  It doesn't stop there babes, we have added in cinnamon which is known to improve blood flow to the surface of the skin - aiding in  keeping it hydrated. 
So not only does our Exfolia smell good enough to eat, it's packed with yummy products that are great for your skin. 
 When to exfoliate?

Exfoliate at least 6 hours before applying self tan.  Exfoliating opens the skin pores and should you apply tan too soon after exfoliating - you will end up looking spotty. No one wants a spotty tan:)
Jojoba oil restores moisture to ensure a smooth skin. 

The secret to a gorgeous tan is exfoliator!